Perry J.'s Bio
Title: Assistant Program Director/Music Director
Perry J. at age 23 has nearly 6 years of broadcast experiece.

Perry has a background in FM radio and has worked as a Music Director and Program Director in 2 Top 100 radio markets.

Perry joined Hot 108 Jamz as Music Director in April of 2005.

Perry also assists in programming 3 other channels at http://www.108.fm and http://www.1080.fm.

Hot 108 Jamz Members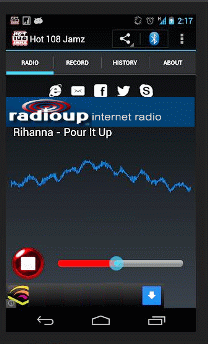 do you have it???
www.radioup.com


Latest Jamz
Future - Shhh - ADD @ #30
-----------------------------------------------------------
Omarion - Know You Better (Ft Pusha T/Fabolous) - 15x
Timbaland - Know Bout Me (Ft Jay-Z/Drake) - 5x